Join the Souhegan Valley Chorus on Saturday May 12th, 2018 for our annual spring concert. This years' theme is "The Voyager: Songs of Journeys Near and Far", with special guest Brielle Letendre.
Click on the image to download the concert poster in PDF format.
Click below to order tickets online: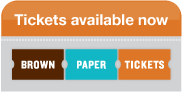 "The Voyager: Songs of Journeys Near and Far"
Saturday May 12th, 2018, 7:00pm
The Amato Center for the Performing Arts

Milford NH 03055
SVC director, Jennifer K. Erdody explains, "We're very excited about the music for this concert. The idea of exploring journeys was inspired by the chorus' upcoming performance trip to Ireland, Wales, and England, but not all of our journey songs are about literal journeys. For instance, "Who Lives, Who Dies, Who Tells Your Story", from the hit musical Hamilton, tells the story of Alexander Hamilton's life and accomplishments, as seen by his wife, Eliza. We also have some beautiful Irish favorites, "Danny Boy" and "Carrickfergus", as well as American folk tunes "Shenandoah" and "Sweet Betsy from Pike", a pioneer song with a twist!"
Kimberly Vars Whitehead accompanies the chorus of 70+ members from the Milford-Amherst area and surrounding towns.
Brielle Letendre is a 14 year old freshman at Milford High School. She began her dance training at Kathy Blake Dance Studio in Amherst N.H. at the age of 9. She currently dances competitively on the KBDS Elite Dance Team, Elite Hip Hop Team and Ballet Company. Brielle has received numerous accolades and Top Ten distinctions for her competitive solo work at various competitions throughout New England in the genres of Lyrical and Contemporary dance. She was accepted into and trained at the Joffrey Ballet School in New York City during the summer of 2015 and recently auditioned and was accepted into the prestigious Boston Ballet School for the summer of 2018. Brielle aspires to one day work as a Professional Dancer.
Join Souhegan Valley Chorus for this evening of music!
Admission is
$15 for adults
$10 for seniors and students
Free for children 12 and under.
Tickets can be purchased online (See link above). They are also available from The Toadstool Bookshop in Milford, chorus members, and at the door on the day of the performance.