Welcome to Souhegan Valley Chorus!
Rehearsal Location Change
Because of the snowstorm and resulting school closing, tonight's (Tuesday December 3, 2019) will be held at:
First Congregational Church
10 Union Street
Milford, NH 03055
Come to our Holiday Concert!
Join the Souhegan Valley Chorus on Saturday December 14th for Sing We Now of Christmas: Music of Harry Simeone, Bing Crosby, and Louis Armstrong, a concert of holiday songs from our childhoods. (Click on the poster image to download a PDF.)
SVC director, Jennifer K. Erdody explains, "The inspiration for this year's Christmas concert is the Harry Simeone Christmas album that many of us listened to when we were kids. First released in 1959, this album has been a standard in homes for decades now. We were thrilled to find the exact arrangements in print that are performed on the album!"  This late '50s early '60s music is paired with contemporaries Bing Crosby and Louis Armstrong. Armstrong's "'Zat You, Santa Claus?" and Bing Crosby's "Mele Kalikimaka" are two lesser known Christmas songs, while we also include more well-known classics such as "Christmas in Killarney" and "White Christmas".
Kimberly Vars Whitehead accompanies the chorus of 70+ members from the Milford-Amherst area and surrounding towns. Join Souhegan Valley Chorus for this evening of holiday music at Souhegan High School in Amherst NH at 7:00pm! Admission is $15 for adults, $12 for seniors and students, and is free for children 12 and under. Click on the image below to buy tickets online: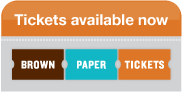 Our 2022 Holiday Concert was a great success!
We are already planning our Spring Concert, which will be on May 6th, 2023.
Come join us in 2023!
We hold rehearsals every Tuesday night, from 7:00pm to 8:45pm,
in the Sanctuary of the First Congregational Church, Union Street, Milford, NH 03055
Rehearsals start on Tuesday, Jan 10, 2023
The first two rehearsals, on Jan 10th, and Jan 17th, are Open Rehearsals, where you can try us out to see if you will enjoy the experience of singing with us (you will! we're a really fun group!)45
We thank all our 2022-23 sponsors. Without them, we could not have had as successful a season as we did. Please click here to find out about our sponsors.
Manoj Padki wrote an article about barbershop and happiness, and it was featured in the current issue of The Harmonizer, the magazine of the Barbershop Harmony Society. He has given his permission for us to share it here.
He says: "Although the article is specifically about barbershop, it applies to all choruses, and I thought I should share it with you to stimulate thinking and discussion. I would love to hear your thoughts."
To view and read the article, click on the image to bring up a PDF version.
Singing in a choir could be 'the new exercise'
"Exercise is one of the few activities in life that is indisputably good for us," writes Daniel H. Pink in his new book, 'When: The Scientific Secrets of Perfect Timing.' "Choral singing might be the new exercise."
"Choral singing calms the heart and boosts endorphin levels. It improves lung function. It increases pain thresholds and reduces the need for pain medication," Pink claims, citing research published in Evolution and Human Behavior. It also seems to improve your outlook, boosting mood and self-esteem while alleviating feelings of stress and depression.
Please click on one of the following images to visit that part of our website.
(or you can access using the main navigation menu above.)