Join the Souhegan Valley Chorus on Sunday December 10th for "Christmas in the British Isles" a concert of holiday songs from Ireland, England, Scotland and Wales.
Click on the image to download the concert poster in PDF format.
Click below to order tickets online.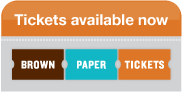 "Christmas in the British Isles"
Sunday, December 10th, 2017, 6:00pm
Souhegan High School Auditorium
412 Boston Post Road
Amherst, NH
SVC director, Jennifer K. Erdody explains, "Our December concert is programmed to reflect our anticipation of our upcoming June 2018 tour of Ireland, Wales and England. There's so much Christmas music that has come out of that region. Some are familiar pieces, such as "Deck the Hall" (Wales) and "Auld Lang Syne" (Scotland), and some are lesser known, such as the hauntingly beautiful "Carol from an Irish Cabin". We've added a wonderful brass quintet (New Hampshire Brass) to our program and are looking forward to performing with them!"
Kimberly Vars Whitehead accompanies the chorus of 70+ members from the Milford-Amherst area and surrounding towns. Join Souhegan Valley Chorus for this evening of holiday music at the Souhegan High School in Amherst NH at 6:00pm! Admission is $15 for adults, $10 for seniors and students, and is free for children 12 and under. Tickets can be purchased online at www.souheganvalleychorus.org. They are also available from The Toadstool Bookshop in Milford (cash or check only), chorus members, and at the door on the day of the performance.
We hope to see you there!